Facebook doesn't have to be toxic all the time. You can have fun thanks to these memes pages.
When it comes to memes and funny pages,
Facebook
really wins the internet. One could scroll for hours and still couldn't stop. If you also want to jump on this bandwagon and get a good dose of a daily laugh, then this is just the post for you. So, without further ado, let's start.
9Gag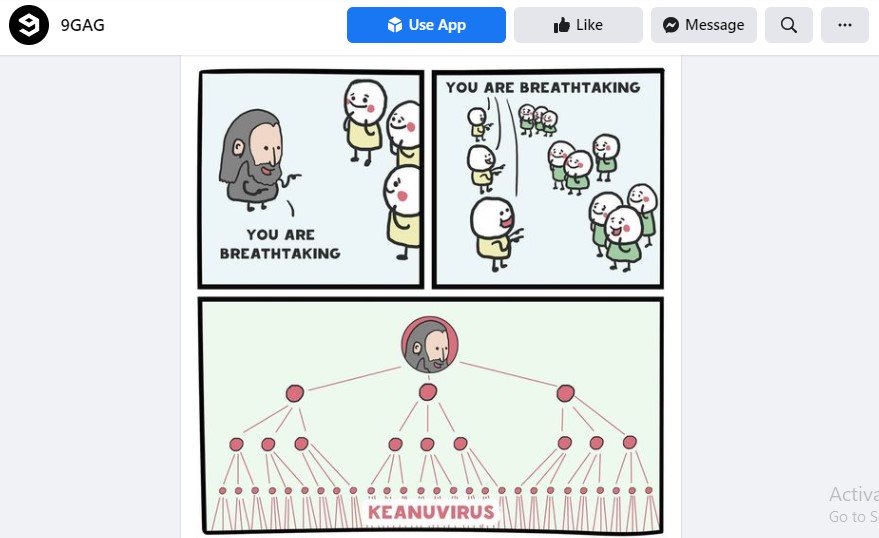 With 42 Million Likes, this page deserves the first spot on this list of 5 best meme pages on Facebook. 9GAG has a website as well as a mobile app. They also accept user-generated on their website, which they then repost on their Facebook page. If you want your timeline flooded with hilarious memes, this is the page to follow.
Memes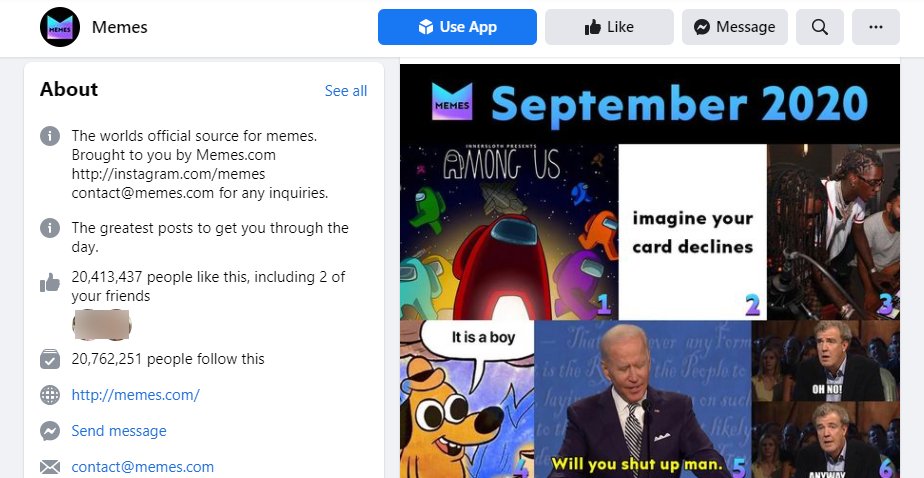 The username of this page is @memes, and we are glad to say that username checks out. With 20.4 Million, it is another popular meme page on Facebook. It doesn't only post its original content but also keeps sharing other pages' content. So you keep having variety in your newsfeed.
Funny Or Die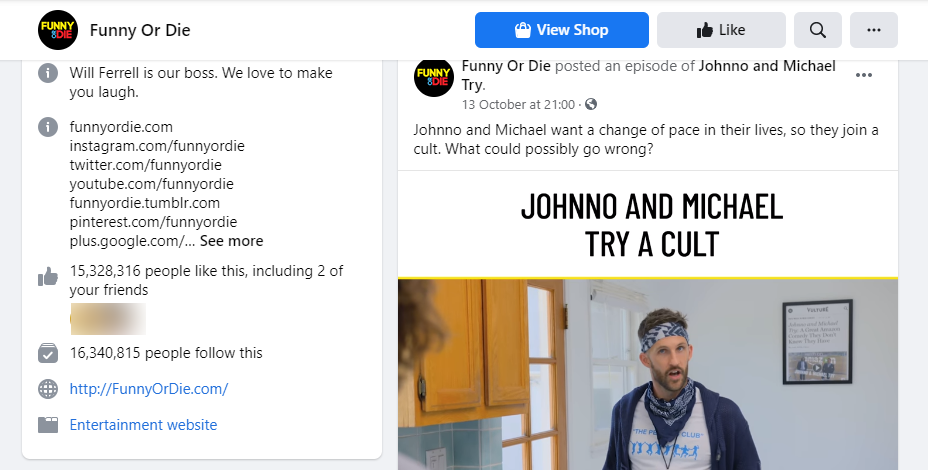 With its 15.3 Million likes, Funny or Die provides you with a mixed dose of user-generated and self-generated content. The fact that Will Ferrell is one of the co-founders makes it one of its kinds. You can like their page and bookmark their site for a never-ending stock of fun.
Student Problems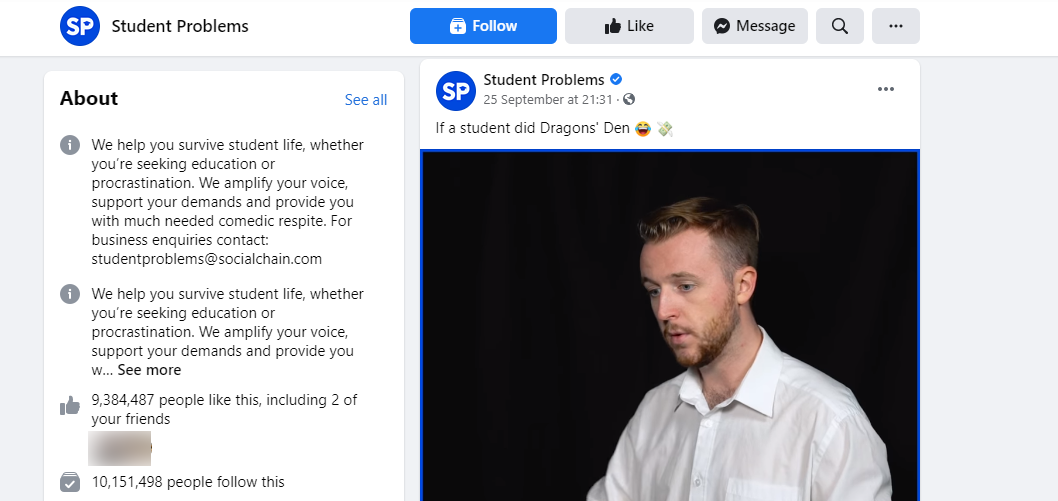 If you are a student, then this is the most relatable page for you on this list. With 9.3 Million likes, it is the best page for students out there dealing with distractions or depression. Student problems provide you memes, videos, and GIFs to take some burden off of you and give you some relief.
College Humor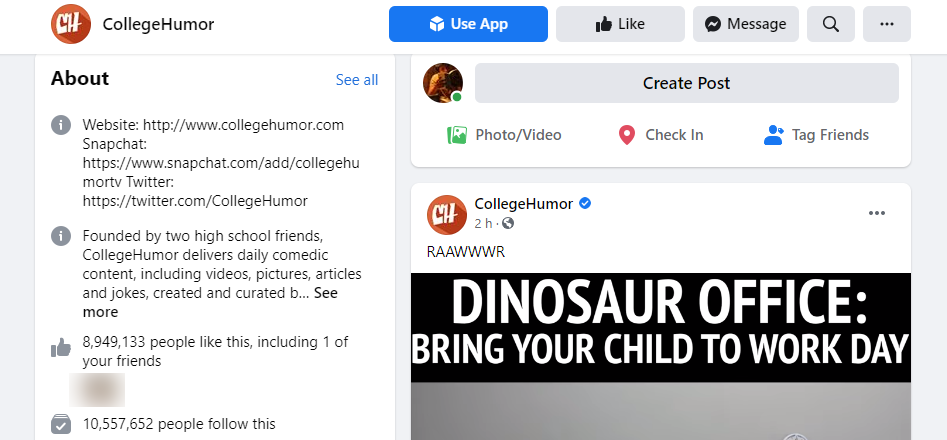 With 8.9 Million likes, College Humor is not just another Facebook page but a brand delivering daily comedic content such as videos, pictures, articles, and jokes. If you are a fan of visual content, then you are going to love their video skits.
Read Also
: 
What is Facebook Jail
Bottom Line
Memes are a great way of laughing and having a good time. These pages would bring you freshly brewed content directly in your newsfeed, so you never run out of laugh. Be sure to check them out and follow the ones you like. Also, do let us know your favorite ones in the comment section below.